There might be affiliate links on this page, which means we get a small commission of anything you buy. As an Amazon Associate we earn from qualifying purchases. Click here to
learn more
.
What is the best meditation course online?
We are featuring the 6 best meditation course online that help and produce excellent results. All of them teach spirituality, mindfulness, and, of course, meditation.
When choosing the best online mindfulness course for you, you'll need to keep an open mind and perhaps even experiment with different classes first. If one doesn't feel like it's a fit for you, don't be afraid to try another course. The best way to figure out which one is best is by trying what feels authentic and effective to you. If you're not sure which course if for you, don't worry. I will show you which one is my favorite.
What are the benefits of meditation?
Meditation is an ancient body-healing practice that helps improve physical, mental, and spiritual well-being. To date, meditation is considered one of the highest forms of relaxation. Millions of people around the world practice meditation techniques.
The acclaimed international author and meditation teacher Giovanni Dientsmann, who runs one of the meditation course online featured and reviewed below, describes the practice of meditation as a way to find a certain place deep inside a person's being, a place where there is no fear and anxiety.
Giovanni adds that, once people find that special place through meditation, wisdom, and self-discipline, their lives will never be the same again.
Since every one of us faces issues and difficulties, we need to find that special place that Giovanni is talking about in each one of us, and one of the surefire ways to start the journey is by practicing meditation techniques that the best mindfulness courses online offer.
Along with self-mastery and the ability to live with no fear, meditation comes with other benefits including:
Bounce back from depression – Look forward to the future with a positive mindset.
Better sleep – Worries and anxiety hinder people from getting the benefits of a good night's sleep. Meditation can help us get rid of our doubts, fears, and apprehensions.
Better relationships – Compassion for others builds up in a person through regular mindfulness meditation exercises.
Yes, meditation is a life-changing technique that brings lots of health benefits for the soul and the body. If you want to learn more ways to heal your soul, check out these additional life-transforming techniques that can change your life forever.
---
Are meditation course online worth it?
Simple answer: Definitely yes, these online courses are definitely worth your time and your money.
That is why we are encouraging people to take a course and get the benefits that they can bring. Some classes offer free trials online that you can take advantage of. Try them out first before you enroll in a paid course.
To be straight forward, you can learn on your own via reading books or watching videos on YouTube, but none of these other ways can substitute the lessons from an experienced mentor. He or she can teach you how meditation is done and how it should be done.
A teacher can also point out the mistakes that you might be making when meditating. If your mistakes are immediately corrected and improved, your meditation practice will be more fruitful, effective, and time efficient. We don't want to be wasting our time here!
An experienced teacher who will directly teach you via an online course will also be your personal mentor. They have done what you're trying to do and has achieved what you are trying to achieve. And they are showing you how to do the same step by step in a course.
To reiterate, yes you can learn meditation on your own, but not as effectively as you can learn it from an expert.
To learn more about the various meditation courses, check out the ones we are featuring below. They have great collection of topics and training materials that can teach you the best meditation techniques.
---
Who are meditation courses best suited for?
Meditation courses are designed to be taught to practically everyone. There are no restrictions as to age, gender, or ethnic affiliation. Everyone is welcome to join.
Children are also welcomed to practice meditation and other healthy habits. According to a post from healthline.com, children as young as 3 years of age can learn breathing techniques. As for teens, they are also encouraged to practice meditation for about 5 minutes in the morning and at night.
Research has also shown that meditation has positive effects on students. The positive effects are so overwhelming that national governments are now hiring thousands of public school teachers to be trained as meditation teachers. They are undergoing training so that in turn they can teach meditation to children.
Elderly people are also invited to take meditation classes. One advantage for them is that these courses can help them come to terms with the challenges of aging. Many older adults often live with fears about their future or get caught up with their past. Meditation can help quiet their anxiety and has been proven to be very reassuring among the elderly.
---
6 Best Meditation Course Online for Beginners
No matter the troubles you face in life, or even if you are just seeking some quiet relaxation time, there is a perfect meditation class for you. Have a look through the list below and see which one among them fits what you're looking for.
Limitless Life – Meditation Course Online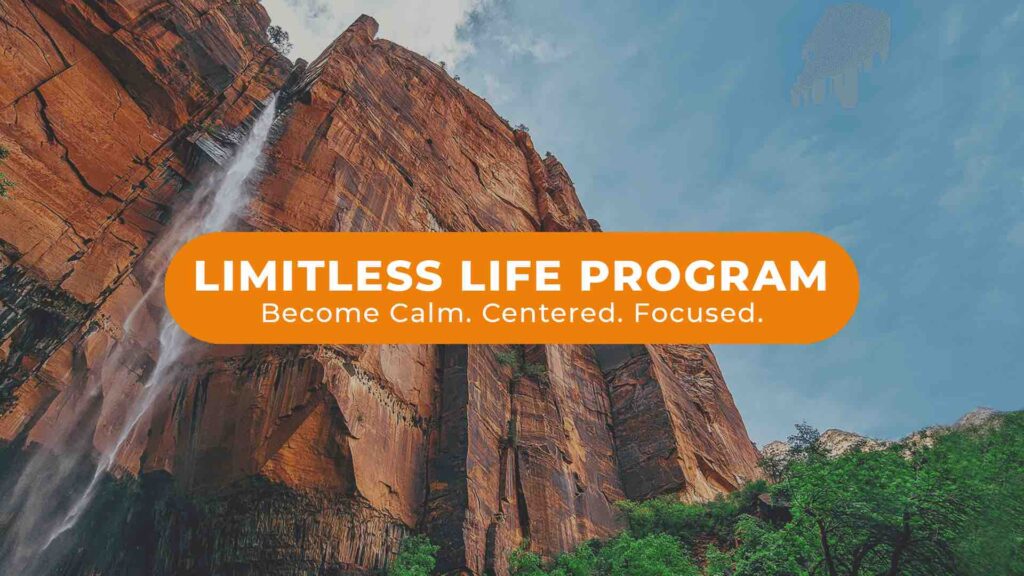 Course Access: Unlimited
Instructor: Giovanni Dientsmann
Course contents: The program consists of 6 different meditation programs on Meditation, Letting Go, Anxiety Management, Stress Management, Overcoming Fear, Deeper Sleep in 21 Days.
Price:
Unless You want private coaching with Giovanni, it's $29/month.
Right now you can get the first 14 days for only $1. To start your trial, click here.
Why we like it:
Limitless Life is our favorite for beginners. They allow students to choose classes based on specific areas of their lives. These courses include anxiety management, stress management, overcoming fear of failure, deeper sleep in 21 days, and so on.
As you begin your journey, take the Calm and Free course first which is the beginner one. As you progress, move on to the intermediate course, and then finally to the more advanced course, Master Your Mind.
What we like about these programs is that they give various options for beginners and advanced students alike. You can cancel your subscription anytime, and it comes with a 30-day money back guarantee.
Who this is for:
There are classes for beginners, intermediate learners, and people with specific weak points to target. The courses are basically for everyone, depending on your needs.
The Course in Brief
The Limitless Life meditation courses are a collection of classes for beginners, intermediate learners, and advanced learners. You are free to choose a course within this bundle, depending on the goal you are currently trying to achieve.
For beginners, the course designed for them will help them start a daily meditation practice as simply as possible. They also learn different meditation styles from the course.
For the intermediate, the focus is to find the most suitable and effective meditation technique from a list of 10 advanced methods. Expect to develop powerful personal qualities, such as joy, serenity, wisdom, courage, and so on.
Start with their trial session offered at only $1, and if you like it you can continue at $29 per month. As you go along, make friends with other students, and participate in their members only forums.
---
Calm and Free – Meditation Course Online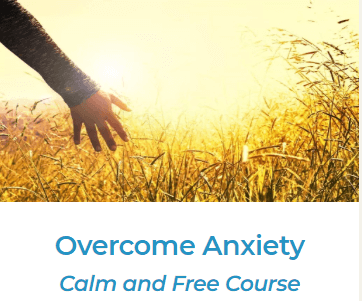 Course Access: Unlimited
Instructor: Giovanni Dientsmann and team
Course contents: This is a mini course for those struggling with anxiety and stress. It teaches you three of the most effective techniques for overcoming anxiety including breathing techniques, the powerful ROAR method, and a deep mindset change which will affect how you live your life from now on.

These three tools will also be helpful in overcoming fear, reducing stress, and managing anger.
Price: Usually offered at $47, but through this link, you can get access with only $9
Why we like it:
What we most like about this program is the creator himself, Giovanni. He is a meditation coach in the truest sense of the word. He is a known expert who has over 10,000 hours of personal practice and offers diverse training that spans different traditions.
With this meditation course online, 15 life areas are covered in all:
Better performance
Resilience
Better decisions
Willpower
Energy
Spirituality
Self-discipline
Self-acceptance
Self-knowledge
Self-confidence
Positive habits
Contentment
Deep sleep
Clarity
Relaxation
Who this is for:
This course is for beginners struggling specifically with anxiety and stress. It's a mini-course that you can get started easily, and we also like how it's really cheap at $7.
The Course in Brief
This is one of the programs offered in the Limitless Life Complete package. It is a great alternative if you don't want to commit with Limitless Life just yet and want to try out one of its courses.
You will be coached by one of the best meditation coaches the industry can ever provide and he will show you a way finally eliminate your stress and anxiety once and for all.
---
Mindfulness-Based Stress Reduction – Meditation Course Online
Course Duration:
Complete 8 sessions
Course Access:
Unlimited
Upon completion:
Receive a certificate of completion.


Instructor: Dr. Saki Santorelli & Florence Meleo-Meyer

Course contents: At least 16 hrs of video and audio materials; a year of mindfulness series; a self-guided retreat; also receive special audio mindfulness exercise audios.
Price: A single payment of $197, or three installment payments of $69 each
Why we like it:
The duo, Saki and Florence, are running a mindfulness center called the Center for Mindfulness in Medicine, Health Care, and Society located at the University of Massachusetts Medical School, and they have been running the facility for the past 34 years. This is a system that people can call integration between mindfulness and mainstream medicine.
For us, the best part about this program is the progression of the sessions that allow participants to go and learn at their own pace. So you are not tied to some kind of preset schedule. Feel a gradual impact in your life and enjoy every minute of a life-transforming experience.
The progressive experience grows as you go along with the sessions. In the first session, you will know how it is to be fully engaged in the present moment, and in the second session, they will teach you the body-scan technique that will help cultivate in you a greater awareness of how you respond to stressful stimuli.
Then you go on up to the eighth session where you will review everything you have learned in the previous seven sessions.
Who this is for:
If you are currently feeling tired, confused, and everything around you seems to be in chaos, this is a great course to instill mindfulness and inner peace.
The Course in Brief
Mindfulness-Based Stress Reduction is a program consisting of 8 sessions you can complete at your pace. The entire program culminates with a day of mindfulness retreat to firmly establish your skills that you can use across multiple situations.
To get started moving your life toward greater balance and control,
if you are still undecided but would like to know more about the program before committing, you can sign up for their free audio teaching here!
---
Body and Mind Are One by Thich Nhat Hanh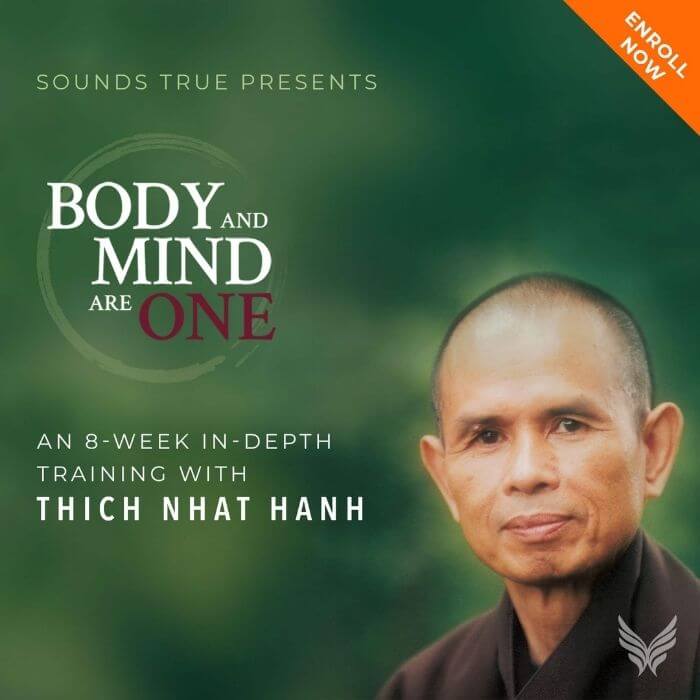 Course Duration: 8 sessions to complete.
Course Access: Lifetime Access
Instructor: The Zen master Thich Nhat Hanh
Course contents: Complete Dharma talks on videos, audio versions of the entire program, guided journaling, and three bonus gifts.
Price: Three installments of $52 each or a one-time full payment of $147



Why we like it:
What we like about this course is the way it especially focuses on the connection of two separate entities – the body and the mind. The course promises to infuse one with another with its approach called the body and the mind as one.
What this means is the body and the mind can be made to work together in harmony. If that special mind-body bond and cooperation are accomplished in you, you will experience how it is to be fully and naturally present at the moment.
We also like that the program offers a one-year, full money-back guarantee. Just in case there's something that you don't like, feel free to request a full refund.
Who this is for:
Whether you are a total beginner or you have been practicing meditation for quite a time now, we think this is a good program for you. We especially recommend it for people who want to have a full grasp of their inner being and the concept of "self".
The Course in Brief
This course consists of 8 sessions as well, so we would like you to compare it with the Mindfulness Based Stress Reduction course above. There are obvious differences like this one being based on many teachings of Buddhism.
You also get 3 bonus audio programs – Drops of Emptiness, The Art of Mindful Living, and The Present Moment.
Or watch this free video teaching first to get a taste of what the course is like.
---
The Power of Awareness – Meditation Course Online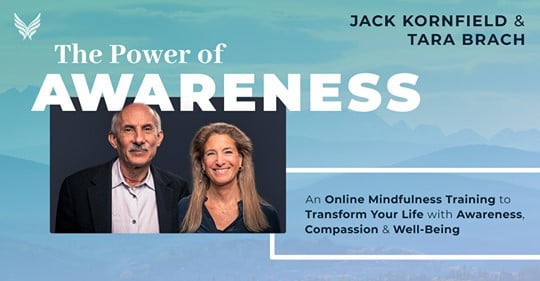 Course Duration: 7 weeks
Course Access: Lifetime
Upon completion: Receive a certificate of completion.
Instructor: Tara Brach & Jack Kornfield

Course contents: 26 video training, community mentoring, guided meditations

Price: Single payment of $297 or three-installment payments of $107 each
Why we like it:
This course is recommended for everyone, but most especially for people who have been struggling with loneliness or those who need support from mentors and fellow meditators.
We like this program for its ability to allow people to connect with other participants regularly, or at the time they need someone to talk to and need help the most. The community of mentors you can connect to at any given time is specially handpicked by Tara and Jack.
Who this is for:
Like we previously mentioned, the course is for everyone trying to build a sense of togetherness in their inner being. Those who want to have lifetime access to meditation learning materials are also welcome here.
The Course in Brief
The Power of Awareness course is an online mindfulness training designed to transform your life with awareness, compassion, and well-being. The entire course is spread over a series of seven sessions spanning seven weeks of teaching, learning, and practice.
A $100-discount deal is currently being offered by the administrators.
Or you can start with this free video teaching first.
---
Cheap Meditation Course Online
Short meditation courses are also available online. Udemy is a great place to buy simple courses at a decent price.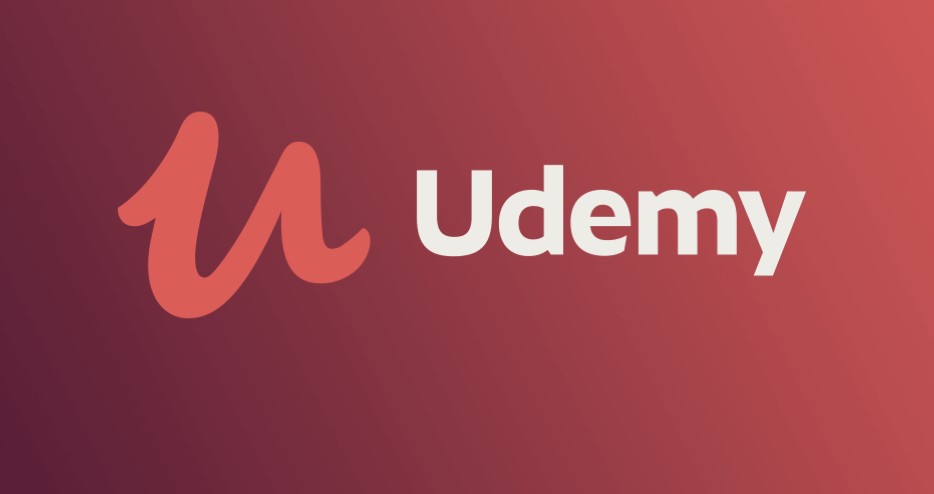 Pros:
Udemy courses give the following advantages:
Short – Some courses can be completed within 10 hours of lectures spread over 7 sessions. Lectures are short as well, with some lasting only 3 – 5 minutes.
Lectures are delivered straight to the point – There is no beating around the bush. The lecturer keeps the training short but concise and straightforward.
Lifetime access to the enrolled course – All materials used in the training are yours to keep forever.
Every course comes with a 30-day money-back guarantee – If you feel unsatisfied with the lectures, they will return your money with no questions asked.
Certificate – A certificate of completion is given to graduates; applicable only to paid courses.
Cons:
There are a couple of disadvantages:
Anyone can sell on Udemy – Which makes it hard to sort through all the low quality courses and find the good one.
Non-accredited certificates – Udemy's certificates are not recognized as official documents showing a person's eligibility.
Course content is up to the instructor – The institution itself does not create course content, which can impact negatively on quality.
Are Meditation Course online by Udemy any good?
You can definitely find some good Udemy courses, but generally we don't recommend Udemy as it's a lot of work to find a few gems hidden in a sea of low quality courses. And even the good ones are nothing compared to the quality you get from the other courses mentioned in this article.
Summary
Hope this article on the best meditation course online was helpful. The best meditation course differs from one person to another, depending on their needs and current struggles in life.
If you're not sure where to start, start with the Limitless Life course, or the Calm and Free course, which is one of the courses included in Limitless Life.
Each course is unique, so it is up to you to decide which one you want to go with. Even if you try it out and don't like it, you can always get a refund and try a different one.
Most importantly, you must follow the course and take action to see the results! Think positively and expect good things to come as you follow it.
These courses have the power to change your life for the better.
Read Next: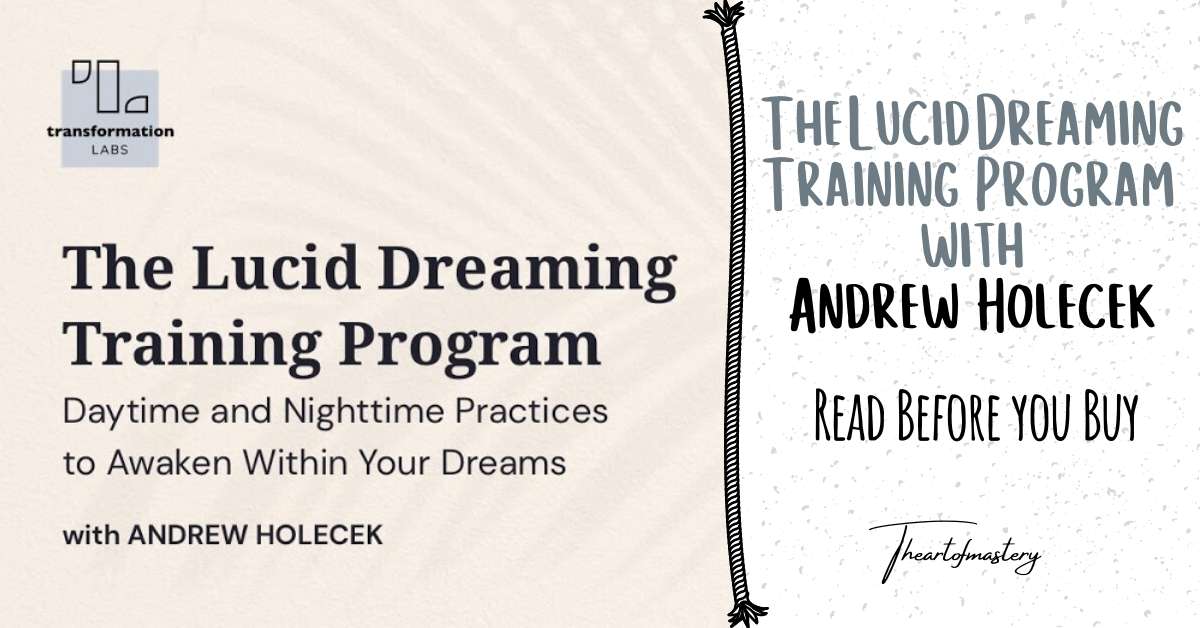 The Lucid Dreaming Training Course with Andrew Holecek is a comprehensive guide that will teach you how to induce lucid …