There might be affiliate links on this page, which means we get a small commission of anything you buy. As an Amazon Associate we earn from qualifying purchases. Click here to
learn more
.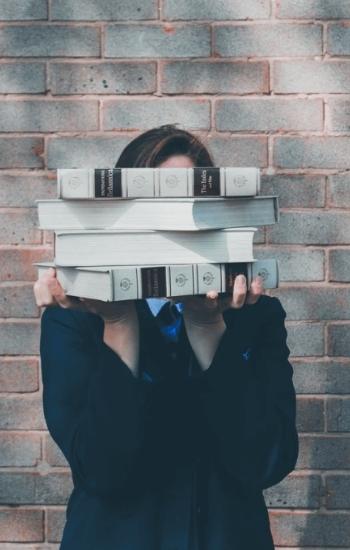 Now that we have more time during the day, we can use this to rediscover ourselves with books about confidence. The pandemic took an enormous toll on our self-esteem, for sure, but that's nothing a good book can't fix.
Books about Confidence gives us the strength to push through the tough times. Reading is a great way to pass the time, learn new skills, and grow as a person.
Audiobooks and e-books are a great option as well, which you can find via the links in this post. I personally love the classic paperback and the hardback copies. That being said, we at The Art of Mastery discovered that each one of the confidence books in the list contains catalysts that can create two profound effects:
Rewire our brain with an effective mindset for confidence building, and
Heal the loneliness with the idea that someone understands us out there.
These effects can lead to a slow but sure increase in our confidence and self-esteem. So, let's start this journey of a thousand miles with a single step. Together, we'll go over the 28 best books for confidence building to prepare us for 2021.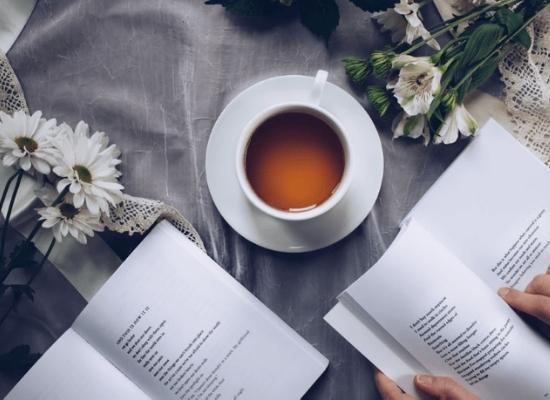 15 Books for Confidence Building
After having a pandemic derail you mentally and emotionally, rebuilding your sense of self can be quite a challenge.
This is why we stand on the shoulders of giants – to see further and witness greener pastures. Let's learn from those who have been there and done all that.
Here are the top books for confidence building that helped us. If you have any favorites that you think are total must-reads, comment on them as suggestions below.
We'd love to know what boosted your self-esteem this year.
by: James W. Williams
Amazon: 4.4
Synopsis
As an overview of psychological characteristics and body language, this book pretty much delivers on what its title promises. Compared to the other self confidence books in this list, this book is relatively new.
Thus, it offers a more modern and updated solution to establishing social and emotional connections with people.
James Williams provides practical knowledge about emotional intelligence, an essential attribute for day-to-day living.
Who this book is for
What triggers our anxieties is our inability to connect and communicate. James Williams tackles the source and the solution in detail. This is a book we would recommend to people who find socialization to be challenging.
Readers received action plans with psychological theories to back it up, as a guide to enhance your self-esteem one encounter at a time.
---
by: Stephen C. Hayes
Goodreads: 4.06
Amazon: 4.5
Synopsis
Serving as an exploration on ACT or Acceptance and Commitment Therapy, this book from Stephen Hayes introduces us to the ultimate difference between pain and suffering.
This approach to mental health guides its readers towards healing. It is incredibly empathetic towards anyone who is burdened by their past, feels trapped in their present, or is daunted by their future.
Who this book is for
This is the perfect read for anyone overwhelmed by their own thoughts. With a guide towards the end of overthinking and self-denial, Stephen Hayes invites his readers to believe in themselves and stand in their own truth.
This is a considerable suggestion to those who suffer from anxiety, anger issues, and depressive disorders.
---
by: Dale Carnegie
Goodreads: 4.07
Amazon: 4.5
Synopsis
In this book, readers are introduced to the importance of body posture, good memory, improved diction, and persuasive argumentation as keys to building confidence for public speaking.
Carnegie plies practical knowledge and applicable solutions into its pages, so almost any page contains valuable information you can apply to both daily and business life.
Who this book is for
Author Dale Carnegie had become a household name when establishing rapport when communicating. This book is for those who go upfront.
Although pandemic protocol still generally prohibits gatherings, this read just might get you started on the public speaking training you always wanted. This is ideal for people who learn faster through concepts before experience.
---
by: James Williams
Goodreads: 3.69
Amazon: 4.6
Synopsis
This book is made with cohesive statements that are teeming with sensible advice on communication and can give you everything you need to know to connect with others.
Serving its purpose as a crash course, this guide is also in touch with today's time not just traditional perspectives.
Who this book is for
Nothing boosts confidence like the ability to connect and communicate with others. In this second book by Williams, he offers advice to people who want to be more friendly and charismatic.
If you're someone who wants to engage and build a network, this book will serve as a practical guide for your goals.
---
by: Russ Harris
Goodreads: 4.09
Amazon: 4.6
Synopsis
There is so much to gain just by building your confidence, and Russ Harris' does well in encouraging his readers to devote their energy to this.
Packed with anecdotes and analogies, this book contains valuable and practical knowledge on how to outsmart our own insecurities so that we can attain more in this life.
This book is also a game-changer on how we view confidence, incorporating the methods of ACT (Acceptance and Commitment Therapy).
Who this book is for
If you're wondering how much you're missing out on just because you have low esteem, then this is a book you should read.
The tips and tricks mentioned in this book are also beneficial to people with personal and social anxieties.
---
by: Nathaniel Branden
Goodreads: 4.12
Amazon: 4.6
Synopsis
With his whole life's work to account for all the wisdom in this book, writer Nathaniel Branden seeks to prove the ultimate strength that lies within one's self-esteem.
It utilizes six main pillars of thought with the corresponding action plans to get anyone started on confidence building anytime. This should easily be one of the staples in every bookshelf.
Who this book is for
If you're one that's keen on following science-based guidelines, then this confidence book is for you. Although written formally, it is easy to read and comprehend the concepts. This also proves instrumental to people who are daunted by their big dreams.
---
by: Tony Robbins
Goodreads: 4.15
Amazon: 4.6
Synopsis
This book was designed to be a step-by-step program for any willing learner, full of effective strategies and personal accounts on gaining mastery over your life.
This life-changing page-turner has so much energy that it promises to pull anyone out of their dark episodes and into an enlightened and accountable phase. Methods of psychotherapy are also incorporated as part of the introduced solutions.
Who this book is for
Self-help guru Tony Robbins is known for his strong motivations and empowering speeches, and this book does just that.
This book is an ideal read for people, mostly men, who feel stuck. Given our financial and mental state during the pandemic, this book just might be the wake-up call you to need.
---
by: Shad Helmstetter
Goodreads: 4.15
Amazon: 4.6
Synopsis
With the main goal to eradicate all forms of negative programming in mind, writer Shad Helmstettes encourages affirmation and optimism as an approach towards confidence.
The book was included the principle of self-talk, reinforcing our personal plans, and believing in oneself as an essential act of self-love.
Who this book is for
Anyone who overthinks and engages in negative self-talk or self-deprecating language should give this book a read.
Author Shad Helmstetter discusses how our perception and treatment of the self can affect our confidence and offer a game plan to uplift our self-esteem.
This is also a recommended read for anyone going through a tough time, like bankruptcy, unemployment, or divorce, especially during this pandemic.
---
by: Jen Sincero
Goodreads: 3.94
Amazon: 4.7
Synopsis
With contents that are condensed into readable chapters, Jen Sincero's new book offers a refreshing take on success and the role of confidence in the process.
This read focuses on how common self-sabotaging tendencies are and how to combat these as we work our way towards our dream.
Who this book is for
This is an excellent read for anyone too busy to sit with a book for too long. It is written for people with specific fears of inadequacy. It boosts the need for self-love and believing in oneself.
---
by: Barbara Markway, Ph.D.; Celia Ampel; Teresa Flynn
Goodreads: 4.19
Amazon: 4.6
Synopsis
Using real-life strategies out of self-compassion and acceptance, our female writers sought to provide an accessible solution against anxiety and self-doubt.
To help their readers achieve confidence, they take a 5-step program that includes goal setting, interactive exercises, daily reflection, and quizzes.
Who this book is for
If you're one with a particular liking for a step-by-step process that you can work on at your own pace, then this an excellent guide for you.
This book opens the opportunity to build confidence in different aspects of your life. It is as well a simple read backed with evidence and science.
---
by: Dale Carnegie
Goodreads: 4.14
Amazon: 4.6
Synopsis
In a confidence book that is equipped with only the fundamentals in leading a mentally and physically healthy life, Dale Carnegie once again uses an approach that stood the test of time.
The book's primary goal is to build your self-esteem by first eliminating your worries and their sources.
With compelling anecdotes and accounts serving as examples, this is a read that can help anyone view their situation in bright light.
Who this book is for
The second Carnegie book in this list tackles low self-esteem at the root. It offers a detailed solution to get into the proper mindset.
This book is especially useful for people who want to delve into what brings them down. Readers are also offered various methods to different phases of the struggle, which is applicable during today's pandemic.
---
By: Dalai Lama, Dr. Howard Cutler
Goodreads: 4.16
Amazon: 4.7
Synopsis
Nothing builds our confidence like the security of a peaceful mind and a happy heart. In this book, we delve into insights derived from the Dalai Lama's many hours of meditation and conversation about what truly holds us back and how we can be freed of it.
Psychiatrist Dr. Howard Cutler provides guides through this inventory of answers with a compelling western touch on eastern wisdom.
Who this book is for
This is an incredibly enlightening read for anyone who requires a daily dose of hope. Although this requires slower reading, this is also a highly suggested book to anyone who wants to try meditation – an activity many had started doing during the pandemic.
---
by: Susan Jeffers
Goodreads: 4.20
Amazon: 4.7
Synopsis
Another more elaborate way to say "it just depends on your perspective" is this dynamic yet positive book from Susan Jeffers.
Here, our writer invites us to re-evaluate our thoughts and gear towards seeing the good in every situation. This book helps you look at life from different angles and pushes you to be confident to leave situations that no longer serve you well.
Who this book is for
This is an incredibly relatable piece of writing during this pandemic. We recommend this read for anyone battling hopelessness and fear.
This is also a commonly suggested book for low self-esteem and is prone to making fear-based decisions.
---
by: Brené Brown
Goodreads: 4.2
Amazon: 4.7
Synopsis
Fueled with positive reinforcement and inspiration, Brene Brown once again encourages us to connect with our inner selves and find what truly makes us shine.
It offers us a break from the worldly perspectives we impose on ourselves and reminds us that true confidence springs from being true to ourselves.
The writing style is as well compelling, as it is engaging, and this is a book you are guaranteed to reread over the years.
Who this book is for
Brene Brown encourages us to use our imperfections as goalposts towards the right direction. Perfectionists and people who experience impostor syndrome or an inferiority complex should give this book a read.
This is also recommended to high achievers or anyone who subjects themselves to unwarranted pressure and harsh self-criticism.
---
by: Napoleon Hill
Goodreads: 4.18
Amazon: 4.7
Synopsis
While many believe this is a book solely about making money, they are mistaken. This book goes beyond material goals and focuses on helping the reader rediscover passions and desires, especially in creating.
This is especially effective for building self-esteem and confidence since it taps into things that make us worthy and valuable.
The best thing about this book is that author Napoleon Hill lets his readers figure things out themselves.
Who this book is for
If you have been rethinking what brings purpose into your life and what kind of work adds value to your being, then this is a book for you.
This read can guide you through a different path and what they offer, and it trusts you to make the best choice for yourself.
---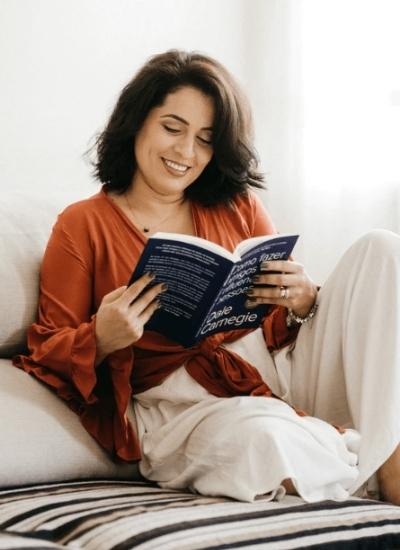 5 Best Confidence Books for Women
Every woman's fight for empowerment has paved the way for a better perspective towards femininity. We can't slow down now.
Re-establish self-love and give yourself more reasons to get up in the morning to become your best self with these five great confidence books for women. Consider these as good sources for your daily affirmations.
We might have only included five in this list, but please feel free to share them with us if you got a few more to recommend.
by: Ken Hatmaker
Goodreads: 4.05
Amazon: 4.7
Synopsis
As a parlay of her own triumphs and tribulations as a woman, Jen Hatmaker shares her insight in this refreshingly honest account.
Here, she discusses the inevitability of the feminine struggle and states that it shouldn't be considered the mark of failure but proof of life.
Who this book is for
Easy to read and surprisingly hilarious, this is a game-changer to the self-help genre. The author's voice is far from preachy, and this is a top suggestion for those who claim not to be a fan of reading.
---
by: Katty Kay and Claire Shipman
Goodreads: 3.73
Amazon: 4.5
Synopsis
This bestselling book on female empowerment provides substantial advice to women of every life stage on the significance of confidence in a woman's career.
Given the struggles women have in multiple industries, authors Katty and Claire sought to inspire and motivate with a laid-out, research-backed plan of action.
Who this book is for
Nothing can empower women quite like their fellows. So, books like the Confidence Code doesn't only tell women they can do it. It also encourages them to develop a game plan, especially when working in the corporate world.
---
by: Rachel Hollis
Goodreads: 3.63
Amazon: 4.6
Synopsis
An engaging read for women worldwide, this book reminds women to step up and take care of themselves first.
It introduces strategies essential in building confidence and fostering a love for the self while allowing failures to reshape our beliefs and perspectives.
Who this book is for
As a champion for women in all her platforms, Rachel Hollis calls onto women who do negative self-talk as part of their daily routine. She also invites her fellow women to focus their inner strength on self-improvement and success.
---
by: Shonda Rimes
Goodreads: 4.05
Amazon: 4.6
Synopsis
With a "yes," author Shonda Rimes stands with the claim that our lives can change. In this book, she invites her readers to cast their shadows behind them and be more open to the ever-changing quality of our lives.
Who this book is for
This book poses a challenge to introverts in particular, so if you're one to turn down invitations, this may be for you.
Considering that many things change daily, this read promises us the benefits of taking our shot.
---
by: Elizabeth Gilbert
Goodreads: 3.93
Amazon: 4.6
Synopsis
This book invites us to view inspiration as a weapon to conquer our unhealthy anxieties and low self-esteem.
The writer guides us in building our confidence using our creativity and passion like fuel. As the title suggests, we are reminded of how we all have a bit of magic in each of us.
Who this book is for
Once again, Elizabeth Gilbert empowers women to tap into their femininity as a source of strength and beauty.
This is an incredibly compelling read for women of all ages during the pandemic because this was a good time for many to explore their creativity.
---
5 Children's Books about Confidence
As we spent more time at home last year, we got to rediscover our children's coping abilities.
Some of us had also witnessed how this situation discouraged and disoriented our beloved kids, so let's boost them up with the confidence books in this list.
These children's books about confidence have smoothly flowing sentences that easily connect with a younger audience, as well as with adults.
If you want to reinvigorate the joy of reading, these have great pages to flip through.
by Rachel Bright
Goodreads: 4.10
Amazon: 4.8
Synopsis
The story revolves around Stinky Face, a kid with low esteem and so many doubts. Good time his mother is there to say all the right things so that he can go about his wild adventures with confidence.
Who this book is for
This smooth read is filled with quirky illustrations that are entertaining and motivating. Young children and school kids may find encouragement in these pages, with real magic hidden in a parent or a guardian that reads this with them.
---
by Rachel Bright
Goodreads: 4.36
Amazon: 4.8
Synopsis
Woven within this story's rhymes is the tale of a little mouse with a lion's heart. The book is also filled with appealing illustrations that rightfully capture this mouse's belief that he can achieve as much as any large animal he encounters.
Who this book is for
Any child with big dreams can be quickly captivated and inspired by this mouse's willful drive and courageous spirit. This can be an excellent book for a kid to read alone or with others as it can be a wonderful lap-read companion.
---
by Karen Beaumont
Goodreads: 4.30
Amazon: 4.8
Synopsis
The story is spun around a young girl's musings about how different aspects of her physical appearance are not as important as true self-love.
It is written with entertaining rhymes and vibrant illustrations that will truly make a child appreciate themselves more.
Who this book is for
In today's world, where our kids see what's in social media and the absurd standards of beauty, this book can serve as a reminder of how important it is to love what they have and who they are as well.
This can be an excellent read for children who need a bit of help in appreciating their own minds and bodies.
---
by Giles Andrae
Goodreads: 4.30
Amazon: 4.8
Synopsis
In this story, they continually tell our giraffe that he can't dance, but with the right advice and a good tune, he does find the right moves and sways.
This silly yet inspiring tale talks more about believing in one's abilities and finding one's true niche – all laid out in colorful art.
Who this book is for
Children may reach an age when people tell them they can't be certain things or can't achieve certain dreams.
This book may serve as a quaint reminder to these kids that the right music will play one day, and it will be their time to dance.
---
by Amy Krouse Rosenthal
Goodreads: 4.30
Amazon: 4.8
Synopsis
In this highly visual but amusing book, the author tells us of an exclamation mark that tried to fit in because he couldn't find his place.
This experience of trying to fit in is quite relatable to that of children, but here, our readers learn that sometimes, it's okay to stand out.
Who this book is for
Our kids tend to mirror what is around them to be "cool," and all this conforming can bring them so much stress, primarily if they act unlike themselves at all.
This is striking yet straightforward book allows its readers to know the value of the self and that there is a purpose.
---
3 Christian Confidence Books
Nothing strengthens our confidence and emotional core like a renewed faith. We've included 3 of the best Christian confidence books because we understand how disorienting life has been since the previous year.
You may have more books to recommend under this genre, so don't hesitate to comment on them below with your insights as well.
---
by Brene Brown
Goodreads: 4.14
Amazon: 4.7
Synopsis
As a champion for empathy and vulnerability, Brene Brown gives a mild but essential take on valuing the self, despite the spiritual crisis we are experiencing.
Our loss of belongingness has led us to crave stability from the wrong sources. The author shows us a path towards reconnection and self-discovery, with our souls as our true place of belonging.
Who this book is for
This is a particularly relevant read because most of us had experienced a significant disconnect from our loved ones during the quarantine period.
It offers insight to help us re-evaluate the true value of what surrounds us and when we need to detach ourselves from the worldly and the material.
---
by Lysa TerKeurst
Goodreads: 4.22
Amazon: 4.7
Synopsis
Just as the title indicates, author Lysa TerKeurst explores her own traumatic and painful accounts of rejection and how it has polluted her relationships with others, especially with God.
With such painstakingly honest vulnerability, she shares what made her discover a love that she was destined to have, despite everything she has experienced.
Who this book is for
Gut-wrenching, yet extremely hopeful, this is the ideal book for anyone who has unresolved trauma or is undergoing severe bouts of grief and depression.
The author also includes resolutions to consider, approaches to take, and verses to contemplate that may aid in the healing process.
---
by: Maxwell Maltz, Dan S. Kennedy
Goodreads: 4.29
Amazon: 4.6
Synopsis
With the claim to have changed 30 million lives, this book from Kennedy and Maltz has also been instrumental to professionals and students alike from all parts of the world.
This game-changer in the self-help genre plies in schools of thought that reconnect their readers to their spirituality and God. This book has also earned its keep as among the few that more modern confidence self-help books were based on.
Who this book is for
Suppose you're someone who feels stuck and discontent after investing in worldly matters like your opulence and vanity. In that case, this book can give you a good turn around. The writer compellingly wrote it in a way that will make you realize how confidence starts within.
---
Bonus – The Best Confidence Building Course
Rebuilding your sense of self is an internal struggle before becoming an external challenge. Everything starts inside, with you, and you have to want that change enough for it to manifest.
As taken from one of the confidence books mentioned in our list, the Dalai Lama has this to say about what we need to do to be confident.
"Fearless and honest self-appraisal can be a powerful weapon against self-doubt and low self-confidence."
―  The Art of Happiness
We need to find a step-by-step program that walks us through becoming more confident. This is exactly what the Confidence University Program offers.
While it's possible to achieve the goal on your own, it is much easier to do it with professional guidance.
At Confidence University, you will gain access to a growing community of like-minded individuals with a relentless pursuit for growth and self-improvement. You will learn effective social skills that you can apply to your everyday life, including dating life and in your professional career.
Join the thousands of people that are on their journey to becoming their more confident self at the Confidence University Program.
Conclusion
Much has been said about how this pandemic has affected us, but words are not enough. That's because the struggle was not merely for financial stability.
It was also a battle to stay safe and healthy, all the while keeping our mental health afloat. The previous year just crushed our confidence, to say the least.
However, now, 2021 is here. Thus it's time for us to turn a new leaf and get back on track. Let's start reading!
Related Posts