There might be affiliate links on this page, which means we get a small commission of anything you buy. As an Amazon Associate we earn from qualifying purchases. Click here to
learn more
.
Looking for a detailed Confidence University Review to see if the program is worth it? Self-confidence is extremely important for success in both life and business. So it's no secret that thousands of people around the world are looking for ways on how to boost their self-confidence.
If this is your case, then enrolling in Confidence University by Dr. Aziz will help you in many ways. To know whether this is the right choice for you, allow me to share my personal experience with this program so you can judge it for yourself.  This article is a comprehensive Confidence University Review that you might want to read if you are considering enrolling.
Who is Dr. Aziz Gazipura? 
Before we dive into the Confidence University review, let us first get to know the man behind it, Dr. Aziz Gazipura. 
He studied and graduated with a Bachelor of Arts in Psychology from the University of California, Santa Barbara. He earned his doctorate degree in Clinical Psychology from Stanford University. Today, he is a bonafide social anxiety expert and confidence coach. He has helped thousands make positive life changes.   
Dr. Aziz is also known for being a bestselling author. Some of his works are the following: 
Not Nice: Stop People-pleasing, Staying Silent & Feeling Guilty
This book can help you become more assertive. It will also teach you how to be vocal about what you want without feeling guilty. 
The Art of Extraordinary Confidence
This book discusses ways to improve your self-confidence and remove social fears. It also contains insights on how to reduce self-doubt. This can help improve your career and relationship with others.  
The Solution to Social Anxiety
This book contains details on how to break away from social anxiety through self acceptance and love. 
On top of that, Dr. Aziz also has his own podcast that helps listeners overcome their shyness. The podcast's title is The Shrink for the Shy Guy. It has hundreds of helpful episodes covering topics like: 
How to:
Build confidence
Tolerate failure
Stop social anxieties
What Exactly is Confidence University?
The Confidence University is a 4-course program. It aims to help you deal with fear, hesitation, avoidance, self, doubt, and shyness. This program is designed by Dr. Aziz to follow his 3 step plan that includes the following: 
Inner Game – The inner game focuses on changing beliefs and stopping self toxicity. It also includes improving your self-esteem and identity. 
Action – The action stage focuses on testing theories, building skill sets, and gaining exposure. 
Support – The support stage is where you will get hands on guidance.  You can ask specific questions regarding your situation from reliable professionals. 
What makes his 3-step plan better than others is that he understands what each of us is going through. He was also somebody who used to struggle with social anxiety and low self-esteem.
At the same time, he is a professional who is highly educated. His knowledge and skills has allowed him to develop techniques on how to help you get out of the rut through rapid and radical confidence transformation.
Here's a thorough overview of each course included in the program: 
Course 1: The Ultimate Confidence Foundation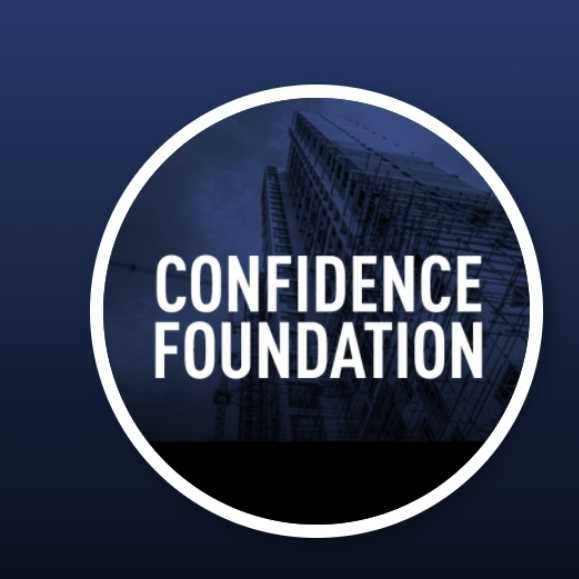 This program's main goal is to help you build your confidence.
In this course, you will learn how to overcome social anxiety and fears that are preventing you from being the best version of yourself. You will also learn many techniques to handle fears that prevent you from taking action and speaking up. It will also teach you how to handle your inner critic by rewiring your thought patterns. 
By the end of this course, you are going to have a more positive outlook about yourself. 
Course 2: Social Mastery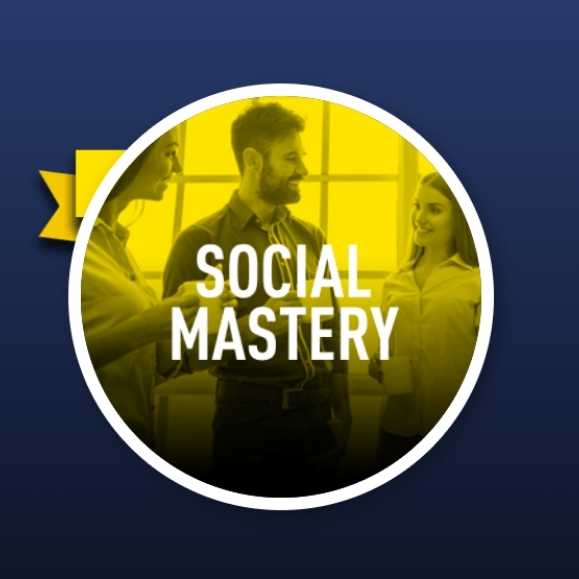 Confidence University will then teach you about social mastery once you already have a solid confidence foundation. This is what will be covered in the second course of the program. 
This course will focus more on teaching you how to confidently start a conversation without feeling anxious or awkward. You will also learn how to keep the conversation going. 
If you have problems doing small talk, this course will be helpful. It will teach you techniques on how to become charismatic, dynamic, and funny with others. 
Course 3: Dating Mastery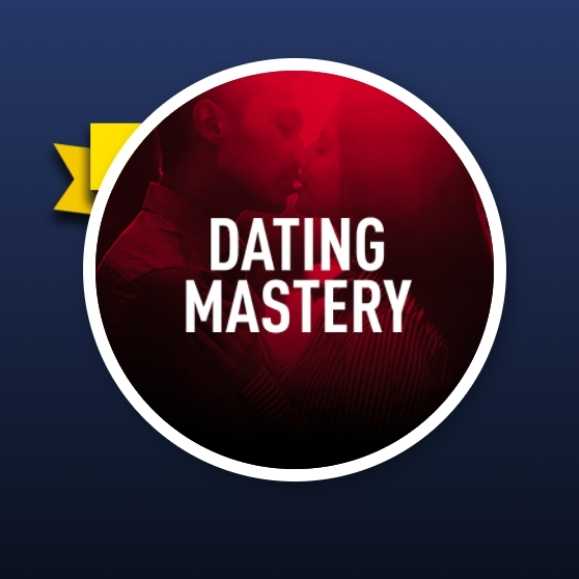 Confidence University will also help you with dating, which is why it's the focal point for course 3. Here you will learn how to stop feeling anxious when approaching a potential love interest. This course is also designed to teach you how to activate your feminine or masculine charm to attract dating partners. 
In this course, you will learn how to do the following: 
Start casual and relaxed conversation
Effortlessly maintain a conversation
How to have small talk that is not boring
Engage in deep, and meaningful conversation
Become Persuasive and influential
Course 4: Career Acceleration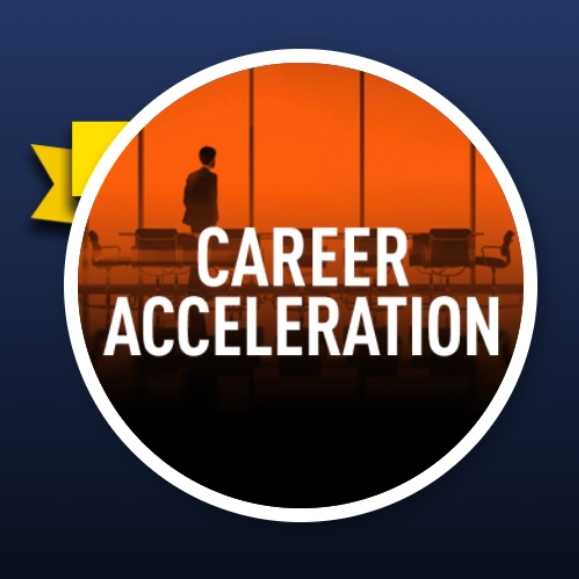 The last course of Confidence University will help you achieve your goals in your career. It contains leadership materials that can help get you noticed and appreciated at work. This course also contains productivity hacks that will enable you to become a more efficient worker. 
This course also contains helpful insights on how to start your own business and grow it. On top of that, it has negotiating tips that will help you get higher fees or salary. 
Take note that you need to finish each course before you will be able to move onto the next. If you are worried about not being able to finish on time, you'd be happy to know that you get lifetime access to the program so you can go at your own pace.
Keep in mind though, that consistency is important when building your confidence. You can take each course for a couple of minutes daily or all at once, but what's important is that you are willing to follow Dr. Aziz's recommendations and consistent with your learning. 
Aside from that, the program will provide you with real-time guidance and support from expert coaches. This is something that many online programs do not offer. 
This particular feature will be helpful in case you encounter difficulties while going through the program. You can ask specific questions and get direct and professional responses. 
The Confidence University will also offer you a safe space.
This space will allow you to share and discuss with others through their interactive community. This sort of acts like a practice ground where you can apply some of the lessons taught from each module. 
This program is 100% accessible online and on mobile devices. This means you can access this anytime, anywhere as long as you have an internet connection.  
Aside from access to the course mentioned above, you will also get access to the confidence library if you enroll in this program. This library contains dozens of training related to confidence, such as the following: 
5 ways to become unfazed by rejection
4 steps to creating unstoppable courage
7 ways to get a raise
The secret to self-compassion
How to assume approval with anyone
3 ways to enjoy parties
7 tips to becoming a conversation master
There are plenty of ebooks, audio training, and videos to choose from in this library, too.
What You Will Learn and Accomplish from the Confidence University
The primary lesson you will learn from Confidence University is how to navigate fears and anxiety that limit your self-confidence. You will learn all about this from the start since it is the first course's focal point.
As you move to the following courses, you will learn how to incorporate your newfound confidence. This will help develop other skills and achieve significant life milestones. Here are some of the skills that you will gain from the program: 
Communication Skill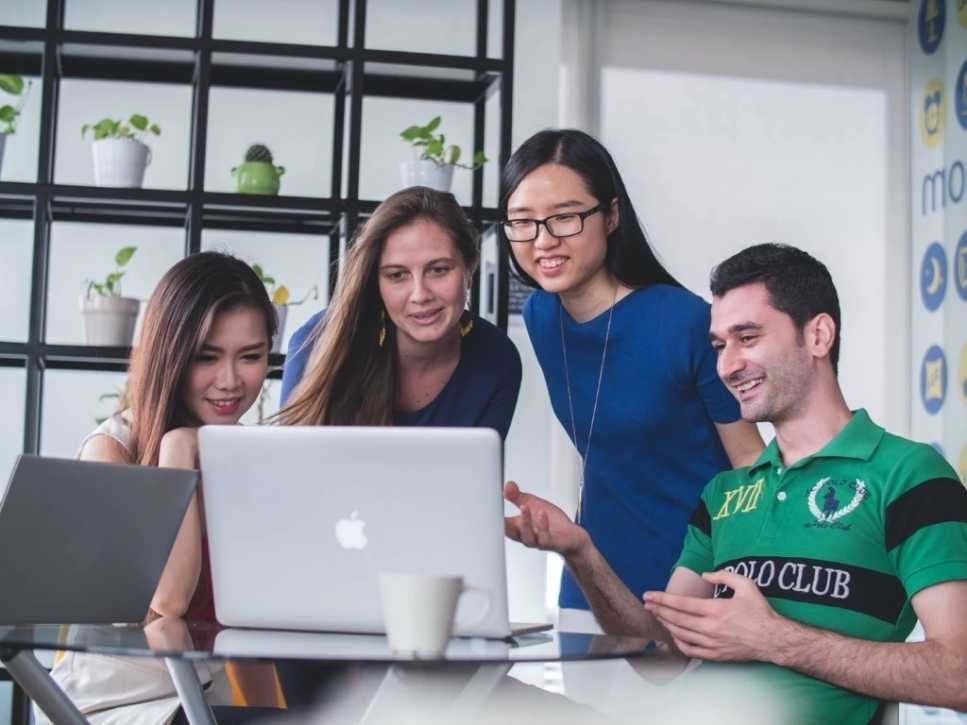 Communication skills are vital for human beings, whether it is for maintaining a relationship or building a career. Unfortunately, many are struggling due to different social anxiety and fears. 
If this is your case, you will be happy to know that Confidence University can help improve your communication skills. It includes lessons on how to converse without feeling anxious, start small talk, and maintain conversations. 
You might find it challenging to follow some of the recommendations. They will definitely push you outside of your comfort zone. In fact, some of the techniques may sound extremely hard, especially if your social anxiety is so severe. 
However, the nice thing about this program of Dr. Aziz is that he knows how you feel. This is why the recommendations and advice he has are always practical and encouraging with the right amount of motivation.
Also, you will have an excellent support system coming from professionals. You will be in a community with those who are also on the same journey as you. These facts alone will give you the courage to take the leap and try new things to improve your communication skills. 
Leadership Skills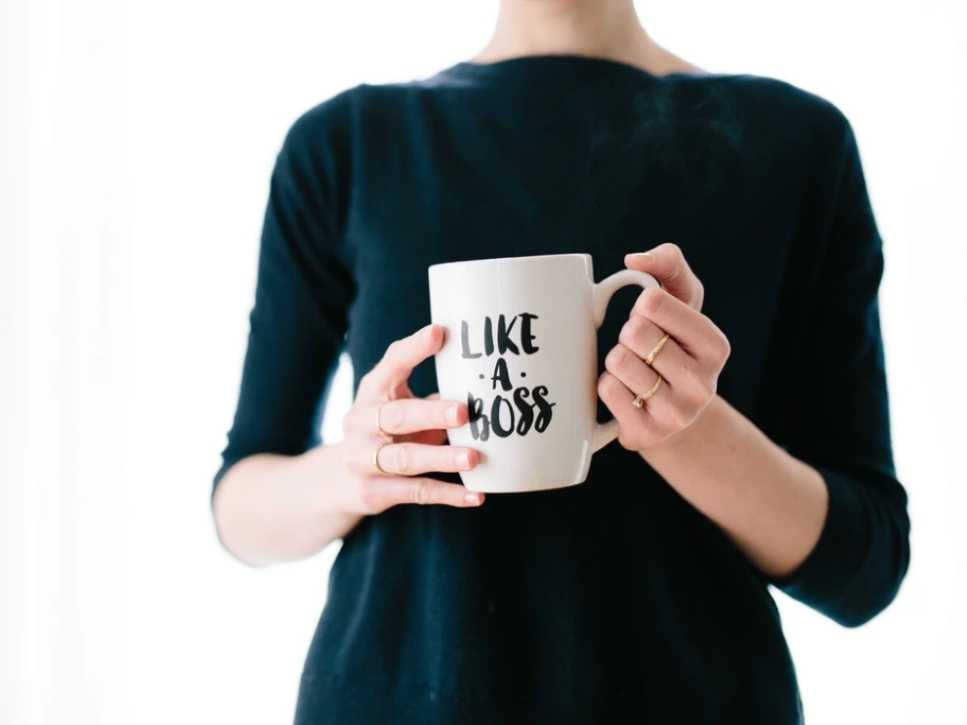 Leadership skills are necessary if you are interested in a promotion at work. Confidence University can help you with this, especially during the 4th course of the program. 
This program's career acceleration course will teach you how to speak up and be seen as someone considered a leader among others. You will get access to many leadership materials. You will also learn from other people who have successfully transformed from being shy and ordinary employees to a promising leader. 
Flirting Skills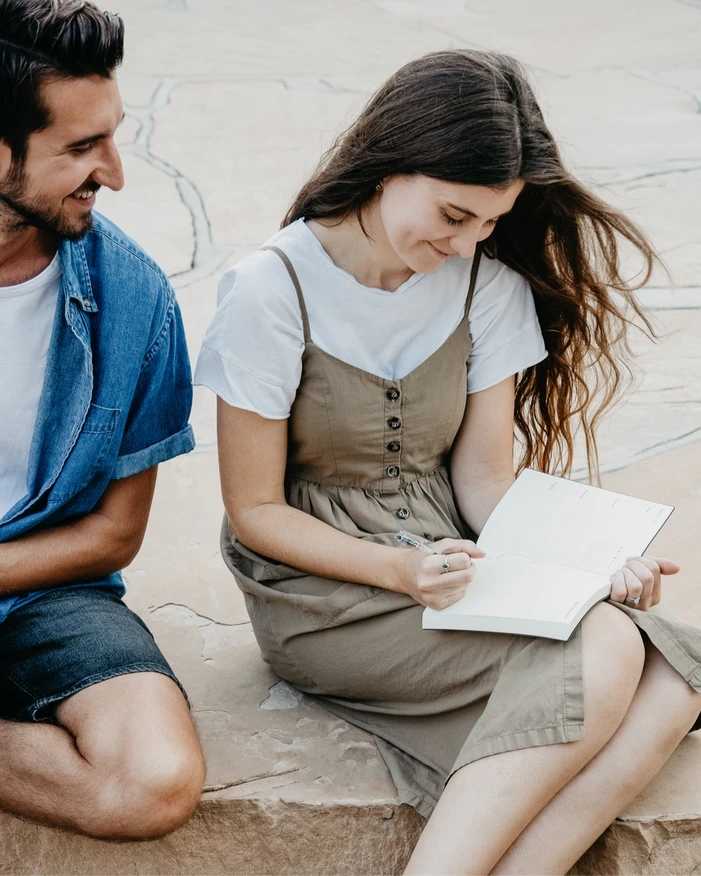 Flirting is a method of expressing that you are interested in someone romantically. But the problem is that many people struggle to flirt due to lack of confidence and social anxiety. As a result, their love lives significantly suffer. They are stuck with feelings of despair and loneliness. 
Confidence University will help you improve your flirting skills. Learning how to do this is the focus in the 3rd course of the program. You will learn how to naturally start a conversation with a potential romantic interest.
During this part of the program, you will learn to appreciate your feminine and masculine charms.
Persuasion Skills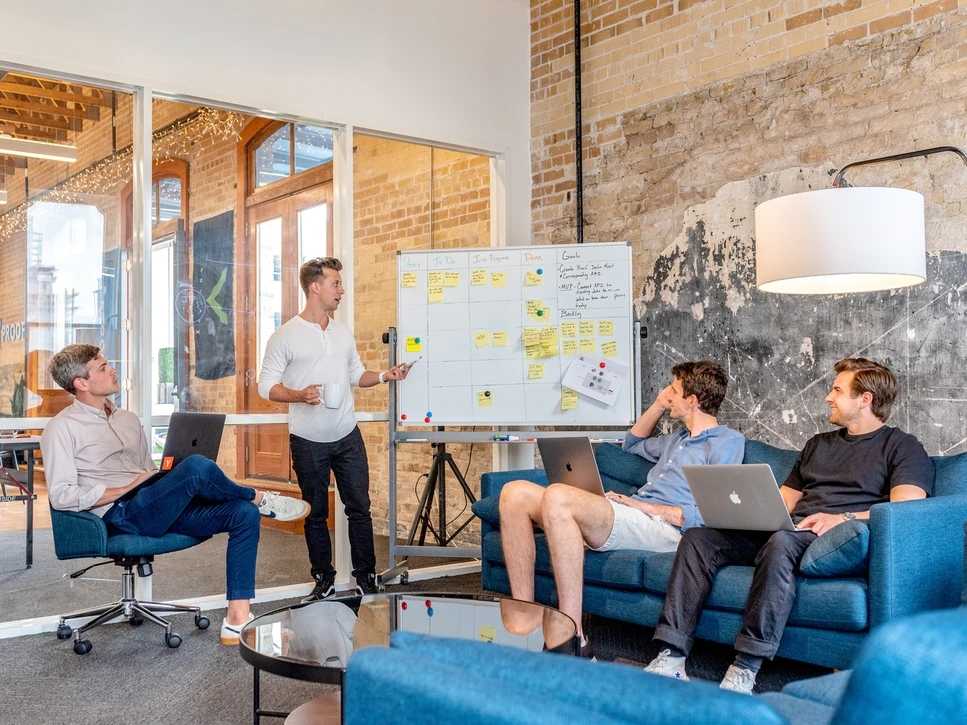 Persuasion skills are one of the most powerful skill set to have in life. With Confidence University, you will learn how to become truly persuasive, not by faking it. You will become more assertive about your wants and views. This will ultimately help you get the job, friends, and partners that you want.
Furthermore, you will also become a better public speaker as you receive training that will help improve your speaking skills. The training and materials for this particular subject are made easy to understand and follow. You just need to consistently integrate it into your daily lives. 
Conflict Management Skills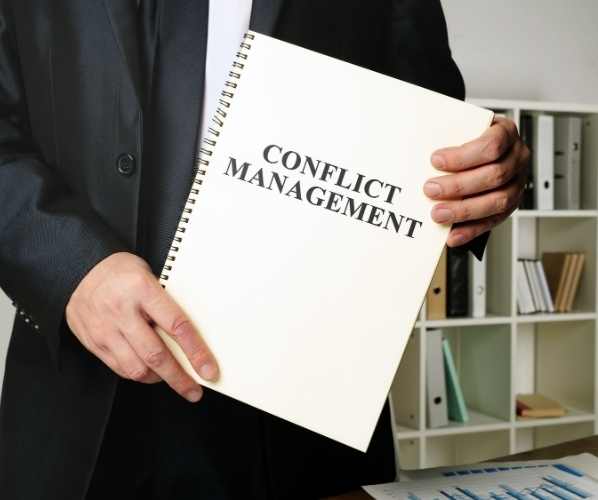 Another essential skill that you will learn is conflict management skills. Sometimes, it is not external factors that are preventing you from becoming better when you are battling social anxiety. Instead, it is you being too critical to yourself which results in self-sabotage. 
Confidence University will help you address this by teaching you techniques on how to manage your inner critics. Once you have mastered that, you will eventually learn how to deal with external conflicts such as stress and pressure in the key areas of life. 
Benefits of Joining the Confidence University
Increased Self-Confidence
Yes, self-confidence is important but building it is easier said than done. It requires consistent practice over a long period of time. Patience is the key because it will take time, but with Confidence University, boosting your self-confidence is very possible. 
Learn how to condition yourself to become more confident and get the right amount of support and you will not feel like you are alone in this journey because Dr. Aziz's team has your back. They will encourage you and hold you accountable until you achieve this goal. 
Career Growth
A big part of improving your career is the right mental state to remain productive and motivated. This is something the Confidence University will help you build. It will teach you techniques on how to become a more productive employee and at the same time maintain a positive mindset. 
On top of that, Confidence University will teach you to become more assertive. This will help you get promoted and earn recognition for your accomplishments. 
Healthy Relationships
Confidence University will help you have a healthier relationship with colleagues and potential love interests. It will do this by helping you understand the importance of communication and self-confidence. 
The program will also focus on teaching you how to have a better relationship with yourself. It will teach you how to accept your mistakes and deal with your flaws. You will receive tips on how to handle difficult situations that you may encounter from time to time. 
Better Overall Mental Attitude
By the end of all courses, you will notice a complete transformation in your mindset. You will feel less bothered by your social anxiety triggers because you now know how to deal with them. You will feel less overwhelmed if you are faced with problems because you are now more confident that you can overcome it.
How Much is The Confidence University?
There are two payment options for you to choose from if you wish to enroll in Confidence University.
Option 1:
$147.00/mo for 12 months
Option 2:
One time payment of $1397.00
** If you opt for the one-time payment, you will be getting a free ticket to Dr. Aziz's next live event. This ticket in itself typically costs around $2,000, so you definitely get a better deal if you choose this option.  
On top of that, you will be getting access to the following bonuses: 
Acceleration calls
Model the masters
Interactive private forum
The secret confidence library
Exclusive webinars
If you purchase all of these programs individually, it can cost as much as $15,000!
If you are not happy with the program, Dr. Aziz offers a satisfaction guarantee. This means that if you do not like the program for any reason within the first 30 days, you can simply let him know, and your money will be refunded. So you literally have nothing to lose.  
Personally, I think it is highly unlikely that you will be asking for a refund. The program has a solid structure and proven results. You will be getting your money's worth and I think you will find it to be extremely valuable.
Who is it For?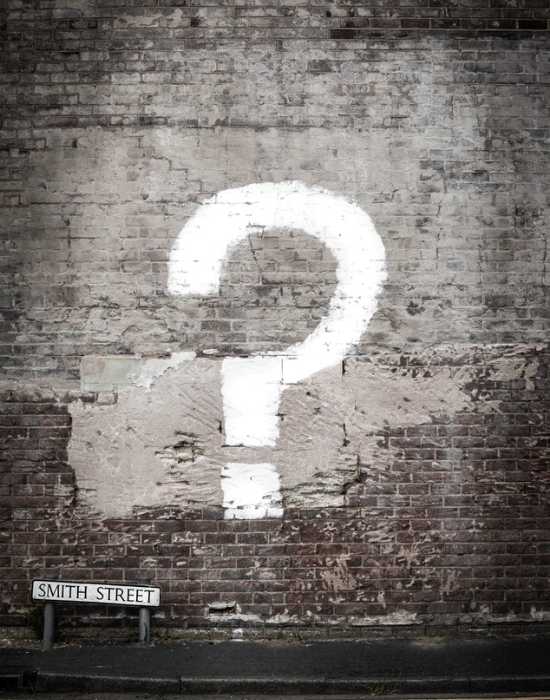 Still wondering if this is a program that will suit you? I recommend this program if you fall in one or all of the following circumstances:
For the Shy Guys
Are you someone who is too afraid to talk with others because of your shyness? If you are, then Confidence University is an excellent program for you. It is designed to be not too overwhelming to those with social anxiety but still maintains its effectiveness.
The lessons in building your confidence that you will gain from this program will help you overcome your shyness drastically and rapidly. At the end of it, you will see yourself in a much more positive way and interact with others in effectively.
For Those Struggling with Self-Doubt and Anxiety
The Confidence University is also for those who are suffering from self-doubt and anxiety. In fact, Dr. Aziz has specially developed this program for them because he knows exactly what they feel. He was someone who struggled with these problems for years. He wants to share his personal and professional insights to help others overcome them. 
For Those Having Difficulty Communicating with Others
Are you having problems initiating a conversation or maintaining it? Is it difficult for you to speak your mind because you are too afraid of how other people will respond? If you are, Confidence University is a good choice for you. 
This program will provide you with a step-by-step blueprint on interacting with others. whether they are colleagues at work or potential romantic interests. It will also teach you how to process and stop the social anxieties that limit your ability to converse with other people effectively. 
For Those Who Wants to Have a Better Career
This program is for you is if you want to take your career to the next level. We already know that you will receive many insights and training on how to build your self-confidence from this program. But it also contains lessons on how to increase your productivity and efficiency. 
You will learn productivity hacks so you can get more done. At the same time, you will learn how to manage stress by avoiding burnout. 
Reviews and Testimonials
Here are some reviews and testimonials from professionals and those who took the program: 
Expert Endorsements:
"Dr. Aziz knows exactly what he is talking about because not only is he an expert, but he has also been in your shoes. There is no better person to listen and provide you with the right advice and genuine care."

Patrick King, Author of The Science of Likability
"Confidence is equal to success hence why confidence coaches and mentors are necessary. My good friend Dr. Aziz understands this inside and out. There is no fake kind of confidence taught here. You will only learn about attractive and grounded confidence. I highly recommend that you learn from him if this is the type of confidence that you are looking for. 

Dr. Sean C. Stephenson, Author of Fet Off Your 'But': How to End Self-Sabotage and Stand Up for Yourself
"Dr. Aziz combines advice and tools with heartwarming and real stories. This is why I know he can help you improve your confidence and success to reach your next level."

Vanessa Van Edwards, Author of Captivate
From Previous Students:
"I was not feeling the Best. It seemed like everybody was happy with themselves, but I was not. When I discovered Dr. Aziz, I felt like he was really able to understand what I was going through. That was why I invested in the University Confidence Program. It was a good decision and I feel incredible right now. It was a positive experience. I was able to learn at my own pace. But without losing motivation because there were people who were supporting me and holding me accountable."

Anelle M., Medical Services, California
" I used to be too nice for my own good and was struggling with women. I learned about "pick-up artist" stuff. But it eventually made things more difficult for me, especially with my anxiety and insecurities. Then I was introduced to Dr. Aziz, and my inner confidence became a lot better with his teachings. From then on, my relationship with women became better. Dr. Aziz is a stand-up guy. He who truly understands self-hatred, self-talk, suffering, pain, and fear of people with social anxiety. Because of that, he has found a way out and shares it with other people."

Dave M., Digital Marketer from Iowa, USA
"Dr. Aziz has helped me increase my quality of life. Before learning from his program and reading his books, I was too shy, quiet, stressed, and highly critical about myself. My life was really bland. But, I now feel more confident, peaceful, and powerful, especially at work. Suppose you are thinking of enrolling in this program and you are open to following his suggestions. In that case, you will surely not regret it."

Dylan R., Engineer & Entrepreneur, Oregon, USA
Final Word
Without a doubt, confidence is an essential factor in living a happy life. But being or becoming confident is easier said than done. Thousands of people worldwide are struggling to improve their self-confidence. This is why programs like the Confidence University is very important. 
Now, the big question is; should you join Confidence University? The answer is yes, I do recommend the program if you are looking for effective ways to improve your confidence. But understand that it requires effort, and that this program is only effective if you are willing to follow Dr. Aziz' advice. 
Click here to join Confidence University
I think for the amount of value you get this course is priced at an extremely fair price. You will get professional insights and advice from experts and on top of that, you will have access to tons of materials on how to communicate better and achieve your career goals. 
What did you think of this confidence university review? Do you have family and friends who need a program like this? Let them know by sharing this review with them. You can also share with us your own experience about this course by commenting below.
Related Posts