There might be affiliate links on this page, which means we get a small commission of anything you buy. As an Amazon Associate we earn from qualifying purchases. Click here to
learn more
.
---
If you need the inspiration to write love paragraphs for her, you can find valuable ideas here. Communicating with her this way can make your relationship deeper.
You won't just improve your relationship when you write paragraphs for your girlfriend but also communicate your love directly through your heartfelt and touching words.
According to Pablo Neruda, the love of the people we love is a fire that gives us life. Therefore, choosing the sweetest paragraphs to write in your letter will put a beautiful smile on her face, making you feel more alive. Many women also see love letters as part of their love stories.
Continue reading to see inspirations for the next love letter or card you write for your girlfriend.
Love Paragraphs for Her That Are Worth Writing
Because of you, I have understood how powerful loving is. You truly made me realize the real meaning of romantic love. Thank you for being wonderful, understanding, and loving to me. You always inspire me to be better. You are my life, baby.
Hi, love! Imagining spending a day without you would make me question my existence. You always pushed me forward, even on the days I am at my weakest. I cannot imagine my future without you. You complete my life.
I thought that loving someone wholeheartedly and feeling the same amount of affection only happens in movies until I met you. Thank you for all the care and appreciation you have given me. I cannot help but wonder what I ever did to deserve you. I am the luckiest man in the world because I have you.
Your beauty is like a ray of sunshine that can bring brightness anywhere. Your beautiful smile never fails to make my heart melt. My dear, thank you for being a fantastic person inside and out. You are the best person in my life now.
Baby, it is hard to think how I lived my life before I met you. Now, I do not dare to imagine my life without you. I promise to take care of you and make you happy. Please do not ever leave my side because you have my heart in your hands.
I know I might not be the perfect man, but you know that I will do everything and anything for you. You are my everything. You are a blessing, so I am beyond grateful for sending someone as wonderful as you.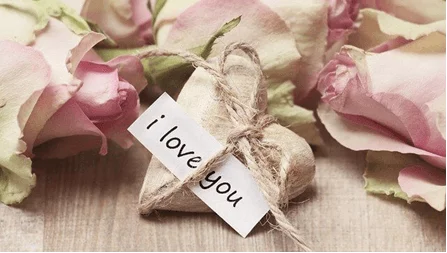 You came into my life when I least expected it. I never imagined that someone like you can make my world a better place. I am thankful that you came into my life, babe. Each moment that we shared is a memory I treasure. You are the most important person in my life.
I believe that meeting and being together are not accidents. Even before we met, I knew that our love story had been written. I thank the Lord from the bottom of my heart for allowing me to meet you. I hope that you feel every day how important you are to me.
Love can be defined in many different ways. However, the definition I have for it is different. It will take beyond a lifetime to explain how deep my feelings for you are. I just want you to know how special you are to me. You are my beloved treasure.
I do not know how to live and be happy if you are now with me. I would not accept going to heaven after I die if I knew you were not there. I know I will not be happy there. You are my safe place. You are my heaven.
I knew someone should have warned me from falling deeply in love with you. Now, I feel my soul is connected to yours that I will be very lost if I did not love you. What I feel for you is something genuine. Your happiness is my happiness, and your sadness is my sadness.
I am so stuck on you that I strongly believe that only death can separate us. Each moment, I find myself thinking about you and us. Not only do you give reasons for me to smile, but you also give meaning and inspiration to my life. You are my present and my future, honey.
Dear hon, you know that you are one in a million, right? That is why I will never let you go. You have my heart, so no one can take your place. I am satisfied and complete because you are with me. Thank you for being with me through good and bad times.
You are my sunshine that always brightens my day. I have never loved anyone as deeply as you. Words are not enough to express my feelings for you. Always remember that nothing can change the way I feel about you.
When we first met, I was drawn to your dazzling eyes and beautiful smile. Nevertheless, as I got to know you, I realized that I am falling for the goodness of your heart. You are an amazing human. My angel, I am so happy that you are mine.
I find your eyes mesmerizing and powerful. When I look at them, I feel a lot of peace, happiness, and hope. I guess you make me feel alive. The joy I feel with you is always with me. Because of the peacefulness, I feel like I am in heaven when you are beside me.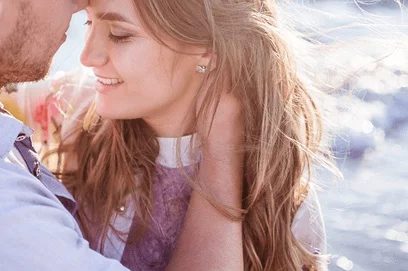 The ways you make me happy are so special that no one will be able to do it the way you do. I am amazed by your strong but kind soul. That is why I cannot stop myself from loving you more and more each day.
Before, I did not believe that a person can bring so much meaning and happiness to another person's life. I met you when I felt empty. Slowly, I realized you are my blessing from up above. You are an angel sent to bring color back to my life.
A day passing by without hearing your voice is incomplete. Hearing your laughter never fails to make my soul melt. It is also what gets me through the day. I hope you feel the same happiness as I do. Thank you for everything, sweetie!
Before I met you, I did not think I had a shot at having a sweet and caring partner. I thought it was meant for others but not for me. Watching TV shows and movies, I hoped that I had the same kind of love. After meeting you, I found out that the feeling is indeed real. You are someone I knew I had dreamed of for the longest time. You are very wonderful and real. Your hair touching my cheek and your hand touching mine are some of the things that make me want you more. I appreciated myself because you always inspire me to be better, if not the best. You have made many things possible because of your kind and generous heart.
Even though it is true that nothing lasts forever in this world, I know that our devotion to each other will last for an eternity. I promise to be faithful to you, and I will never stop caring and loving you. I will be your man until my last breath.
I celebrate each day for being part of your life. I thank the Lord every day for allowing us to cross paths because my life has changed so much for the better because of your presence. I do and will do everything I can to show you how much I appreciate your love.
Many say that the person meant for you will come at the moment you least expect. It also comes without a price. Nevertheless, for a few lucky people, they meet someone adorable, too. I can say that I am one of those few lucky people.
I really like seeing you smile. I have never met anyone in my life that has a cute smile like yours. I would never trade your smile for anything in this world. You light up my life, and I thank you for that.
If I woke up one day and did not see your beautiful face, my day would be empty. You would not allow me not to see you in a day if you understood how much my heart longed for you. I am genuinely, deeply, and madly in love with you.
I never gave falling in love a thought until we met. When you agreed to become my girl, that was the time I completely understood why people who are madly in love feel the way they do. Everything became a dream come true. You have been my dream, and I do not want to wake up from it.
The way you smile, laugh, eat, speak…everything you do brings me so much happiness. Being with you keeps me going, especially during tough times. I want to give you all my attention because you deserve it and so much more. I think it was raining when you were born. That is because heaven was crying. After all, they sent a loving and beautiful angel to earth.
I just want to let you know how thankful I am for coming and staying in my life. You have celebrated with me in good times and supported me through the bad times. I value all the moments we have spent together. Words are indeed not enough to tell you how happy I am. I am so fortunate to have someone like you beside me. All the things you have done for me never go unnoticed. I did not know what something good I did to be blessed with someone like you. I am forever grateful for your support, care, and affection. Please stay as you are because you are the best.
In life, we are given a lot of choices. However, loving you will always be the one I will choose. I want to spend my life letting you know the impact you have had on me. Together, I will show you that my life is better with and yours is better with me. I am ready to do what needs to be done just to see you smile every single time. My devotion and loyalty will never cease because you are my greatest treasure.
---
Love Paragraphs for Her to Show Deep Love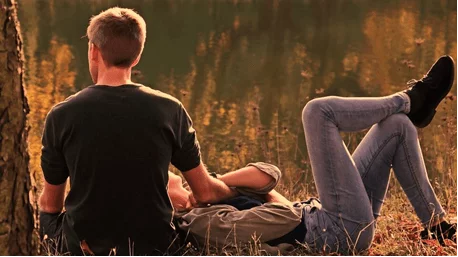 My love for you is not best described in words. It is instead best expressed through actions and what I feel from my heart. I do not know how much love you feel for me. All I know is I am doing my best to show it to you because you are my beloved.
Hello, my darling. You are the reason for my existence. You are the only one I need to get through life's most challenging moments. You are the ideal person for me. I am sure that I will not be able to meet someone close to or better than you. I cannot adore you any less. I want us to have the best experience in life together.
I feel trapped in a dark place when you are not with me. I feel the same way even though I am out on a sunny day. Only the lights, moon, stars, and the sun gave me brightness before I met you. Now, you are my source of light. You provide me with warmth, give me the energy I need, and inspire me during the most challenging times. You shine so brightly that I will always get drawn to you.
A single paragraph is not enough to convey how important you are to me. I think it would take a thousand paragraphs or more to explain how intense my feelings are for you. Even if I spent my whole life writing, it would not be enough to show the world how wonderful you are and the reasons why you deserve so much affection.
Our love for each other is very precious, and there is nothing like our love in the world. Every day is like winning a lottery when I am with you. You are magical and cherished. You have the power to make everything better by simply being there for me. Each time I look at you, I know that I have all the wealth I want. You touch my heart deeply by being caring and loving. Hand in hand, I know we can achieve our aspirations because our relationship is beyond exceptional.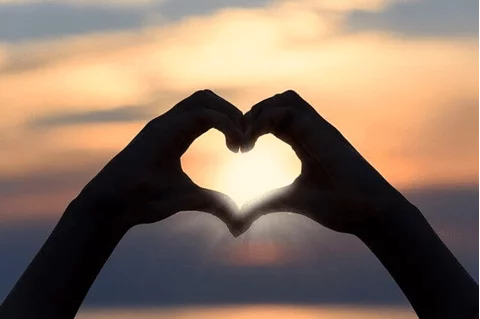 A day with you is a blessing because you never fail to make my heart excited. If I see anything that reminds you, I feel warm. That is because you crossed my mind unexpectedly. I find it cute whenever you feel shy when I cannot stop looking at you. Your beauty is simply mesmerizing. You are magnificent inside and out. You have my heart forever, and I want yours, too.
The day we met was the highlight of my life. I discovered the one person who would fill me up with happiness and zest for life. Baby, I care for you more than words can say. You are the best thing that has ever happened to me. I cannot wait to spend my life with you.
My life was not the worst, yet it was not the best before meeting you. However, I am sure that it has been way better when you came. Thank you for all the positivity and support you bring me. I want you to know that I will always be here no matter what.
When I am with you, I feel different in a positive way. I find myself smiling and laughing more. I am very comfortable with you because I do not have to pretend that I am alright. I can open up myself to you and tell you what I feel is truthful. I do not feel alone and in pain because your affection makes me feel safe.
You are very easy to talk with. Everything you tell me has a different effect on me. I realized that there is a person who can accept and love me in this cruel world. I greatly appreciate you because I like myself better when I am with you. I am happy all the time because of you.
I know our relationship has never been easy, but I promise to stick with you through the good times and the bad. I will be here anytime you need me. I promise to be true to you each day. You are my everything, babe.
I wrote to let you know what you truly mean to me. Your love is like a rock in my life because it is secure and stable. Being loved by you makes me forever grateful. It is hard to find the right words to tell you how thankful I am to you.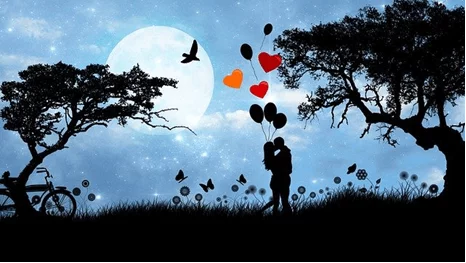 I was already happy before, but I never imagined the happiness I would feel after the meeting. I probably did something charming before to be given a chance to meet, love, and be loved by someone as amazing as you. That is why I want to dedicate my life to trying to be the best so that I can make you proud.
Thank you so much, my love, for all you have done and do for my family and me. You showed me that loving is indeed selfless. Your care and kindness made me understand that there is always beauty in life.
I like your smile. I like your eyes. I like your scent. I like everything about you. You make me feel like the most amazing and luckiest man in the entire world.
---
Sweet Love Paragraphs for Her That Will Make Her Heart Melt
It might be impossible to reach your expectations from me. Nevertheless, I can assure you that I try my hardest to be the man for you each day. Your support and care are always appreciated.
Because you have made me feel that I am the most important person in the world, I want to make you feel how much you mean to me. I want you to feel special and adored. You deserve all the best in the world.
You have inspired me to become better. When I thought there was nothing more I could offer, you never gave up on uplifting me. How I wish my life would be enough to repay you for all the things you have done for me.
If I did not meet you, I would have had a different perspective. You shared a lot with me about life and positivity. I learned to be selfless because of you. I hope we can achieve our dreams together.
Seeing you walk into a room is a gift for me. Your movements are so smooth and graceful. You make me feel relaxed when you show your smile. When I see you approaching me, I cannot explain how I feel. It feels like my haven is coming to me. I will not experience the same kind of comfort, peace, and leave with others. You are my home.
Even if we are far from each other, please always remember that you are in my heart. Everywhere I go, I always carry the fun and crazy memories we created. I miss you so much. Making you happy is one of the things I will never get tired of doing.
Your presence makes my world turn around. Your care brings so much joy to my heart. I have loved you more and more because you pull me close when I lose myself. You light up my life, so I cannot imagine the darkness if you are not with me. I will only stop loving you if there is no love on earth anymore.
Words might not be enough to tell you how much I cherish you. Nonetheless, my actions can show my devotion to you. I adored you yesterday, I adore you today, and I will adore you until the end of time.
Your beauty is more stunning than a view of the sunset over the ocean horizon in summer. You are more captivating than the lush green landscape of a mountain. You are more charming than all the romantic songs sung. You shine brighter than the sky. Until the point I met you, I never learned what real beauty is.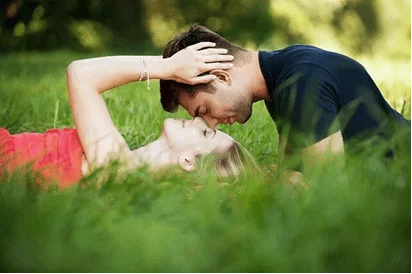 You are my destiny. Whenever I needed help, you always tried to lift my spirits. Now, we are at the best point of our lives. You are magnificent, and you have everything I want and more in a woman. I promise to you that I will not desire anyone else. I love you so much.
Your love took over my body and soul. If two become one, you and I would be one. You give me much more joy than any wealth in the world. I promise to cherish you forever.
Whenever you feel weak, I promise to be strong for you. Whenever you feel strong, I promise to support you and make you stronger. Whenever you feel sad, I promise to make you smile. Whenever you are happy, I will be here to share it with you. I am more than willing to do all of these because you do the same for me. When I feel weak, you give me strength. When I am sad, you always cheer me up. I am thankful for how our relationship has grown. You are my perfect partner. I will always be here for you and never leave your side. You have my heart in your hands.
---
Cute Love Paragraphs for Her
Magnets have a unique way of attracting each other. This is what I feel when we are together. There is a special kind of attraction I feel, and I cannot control it. Maybe, it is your smile, eyes, or face, but it does not matter. All I know is I care for you deeply.
You are my inspiration and the reason for my smile. I know that my heart will always choose you. I love you from every part of my heart. I hope to spend all the days with you.
When the doctor tried to check my heart, he was very shocked. He looked anxious and asked what happened to it. I told him that my heart is with you. That is why it is not there. Please take care of my heart. Do not worry because I will also take care of yours.
---
Touching Love Paragraphs for Your Special Woman
60. You have started a fire in me. The passion grows more and more each day. When I think I have more than enough love from you, you will do something simple but beyond amazing. The way you smile at me or say something that gives me a new perspective, I feel something strong coming to me suddenly. It is like a wildfire is happening within me. I hope I let you feel every day how you mean to me, how much affection I have for you, and my excitement to go through life's many adventures with you.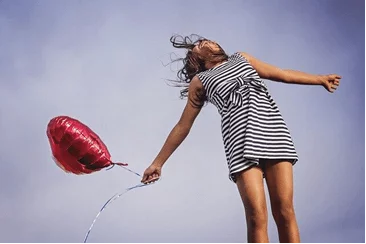 You are my confidante. You are a person I can completely trust all my secrets to. You are the first person I want to see when I wake up and the last person to talk to before I sleep. I want you to be the first person to know if something good happens to me. I want to feel your care and support whenever I feel troubled. You are beyond a friend. You are my love and my life. You are my strength and my solace. I want to tell you repeatedly how lucky and joyful I am to be part of your life.
From the moment we met, your beauty has never ceased to amaze me. However, I was not expecting that being your man will be way more impressive. All my dreams came true because you answered all of them. Thank you for being incredible and loving.
The feeling would be great if you could love me the same way as I do. Nevertheless, you have shown me that your affection and care are more intense than mine. Because of that, I am forever grateful. You are more important to me than any riches the world can offer.
When you came into my life, I could not believe that I am living a movie-like romance story. A man and a woman met and fell for each other. Although there were challenges, they ended up having a beautiful life together. Just like them, I know we will cherish each other until the end of time.
My heart does not feel pain anymore because of your sweetness and affection. I sometimes wish I could go back in time to the days before meeting you and relive them with you. You have made my life way better than you can imagine. You give me the warmest feeling.
I become more sensitive, and my heart becomes lost when you are right in front of me. I always want to hold your hand and feel your warmth. You deserve everything good in this world. That is why I will always be proud to say to everyone that you are my queen.
My lips always long for your lips, and my heart always seeks your love. When you speak, I melt inside. I am thrilled that you are mine because you are every man's ideal woman. Thank you for all the care. I cannot wait to see what life has in store for us.
I like everything about you, even your imperfections. You do not have to worry about changing anything because you are perfect as you are. I am writing to let you know that I will not stop loving you until the end. No matter how difficult the challenges will be, let us be strong.
I cannot imagine life without you. Every passing day, I will work hard to become a better version of myself so that you can see how important you are. You are the best thing that has ever happened to me, so you deserve someone best.
I will give all my energy to care for you because you are worth all my strength. You do not know how much your smile affects me. If I was not your man, I would not appreciate life. I feel special because I have a special place in your heart.
What I truly feel in my heart cannot be expressed simply by saying, "I love you." You are the reason why I smile every day. You are the last person I think about before I drift to sleep. Nothing can stop me from loving you. I will not stop doing it until my last breath.
All the moments we have had together will always be in my heart. Nothing can take me away from you. You are my best friend and my girlfriend. We will always face problems together. Please do not ever think for a second that I do not love you.
---
Deep and Loving Love Paragraphs for Her
Love was something I knew nothing about before I met you. My life was mostly sad at that time. I was broken because of my past relationships and living in sadness until you came. You fixed my broken self, and you gave your very best to help me. This is the best gift I have received. I genuinely adore everything that you are.
I have been trying to think of the perfect words to tell you for hours now. I cannot find enough words to tell you how amazing, caring, and sweet you are. I am trying my best to be as close to letting you know my feelings. I realized that my love is beyond words. My love for you is forever.
You are a charming, loving, and attractive woman. I do not know how you do it, but you do not fail to say or do the right things at the right time. I cannot imagine life without your love because you are the best. I want to be yours forever.
Being with you is like riding a rollercoaster. You always made me reach great heights and want me to enjoy life. Even though I had many shortcomings, you still choose to love me unconditionally. You make me feel that heaven is on earth.
I have already imagined spending the rest of my life with you. I imagine facing the happiest and worst days with you. I want us to be inseparable because you mean the whole world to me. I want to give you all the support and affection. Loving you is something I will be more than willing for all the days of my life.
You brought me back to life when you said yes to being my girlfriend. It is sometimes hard for me to imagine how much your love has affected me positively. You have entered my heart and never left. You changed my life and made it so much happier.
The same as flowers bloom and become vibrant when taken care of, your love is what I need to grow. I always look for your smile and your touch. I want to be with you all the time and be the ideal man for you. This is what I always pray for. No matter what happens, you should remember that I will always be here.
From strangers, we became friends and soul mates. You have always been there from the very beginning. You have me feel loved from the start. You gave your efforts and never left me alone through good and bad. Because you taught me how to love, I will do it only to you forever.
You give me something positively unexplainable that is why I am sure of what I feel for you. I am so blessed to have someone like you to share life. You need to always remember that I will always hold onto you no matter what. Your affection always excites my heart. It is the sweetest feeling ever.
I will always choose you over anything because your care and support always soothe me. I am still amazed at how important you are to me. The most effortless thing I have done is to show you my affection. You are my savior.
You always make me feel special, and the feeling is inexplicable. Your smile pierces my heart and makes my body feel relaxed. You bring happiness not only to me but to people around you. I am so proud because I have someone like you.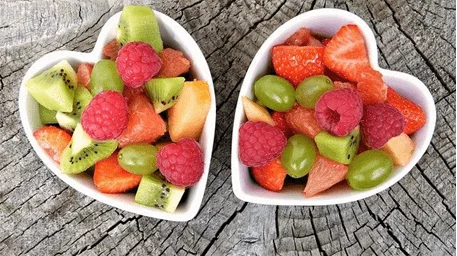 You can compare my love to a special dish. It is prepared with the best ingredients, garnished well, and served with love. The dish is meant to enchant, amaze, and mesmerize. You can expect my love to be like this. It is yours, and it will never change.
Our paths can become challenging or bumpy. Nonetheless, my love will persist because it will stay real, forever, and steadfast. There is no doubt that I completely cherish you. You are someone so rare. I am thankful for finding you.
I have never felt a calm, cool, and relaxing kind of love in the past. You have allowed me to experience something that I will remember for the rest of my life. I know that we will enjoy not only today but also tomorrow and forever. You are my future.
Whenever I think of you, I always think about what good I did to have a beautiful angel like you. You came like strong lightning. Your impact has significantly changed my life for the better. That is why I will never get tired of thanking you for entering my life. Thank you for accepting everything that I am.
You planted a seed deep in my heart. It has never stopped growing since then. I can only imagine loving you until the end. What I feel cannot be controlled by anything, sweetie. You are beyond incredible. I am here to support and love you all the time. I can say that I am your biggest fan.
---
Telling Her She is the Love of Your Life
My heart is made for one person. Yes, you are that person. You have my heart. I am more than willing to spend my time in the world for you. I will wait for an eternity if I need it. I guess all I want is your love. I feel euphoric because I know that you will be my girl forever.
I will always love you happily and show you how joyful I am because of you. I do not know what the future holds, but I can promise you that you are the most important to me now. I am optimistic about our future because our love is strong. Let us keep the faith.
I am not sure why I do not stop thinking about you. I do not explain how special you are to me because I know I would not know the right words. I always hope that you see how significant you are to me. My heart is yours forever.
Your love is a gift. I do not mind if others do not understand how beautiful you are, and I do not care if they do not like you. You are mine, and I am yours. People's opinions will not affect us because being together is what matters.
You are a star that even the darkest night cannot conceal. You are the person I can always lean on whatever happens. I devote myself to doing the same for you. I am entirely yours, my princess.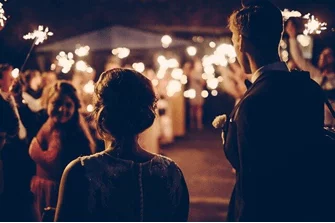 I would never hope for a day not to see or talk with you. If that happened, it would be like a day without sunlight. I promise to cherish you as if there will be no tomorrow every day. When tomorrow comes, I will provide you with all the care as if it is my last day on earth.
My heart is overflowing with gratitude and happiness, knowing that you are mine. I believe that meeting and having a relationship with you is not luck. We were made for each other. The bond we have is unbreakable. With all the hardships we have faced, you keep in mind that I never regret anything.
I never imagined that the time would come that I will be able to hold your hand and kiss your soft lips. You give me much comfort. Without a doubt, I will spend my life making sure that you are the happiest woman on earth.
---
Conclusion
Though it is good to express your love by giving gifts or going on vacations, nothing can make your girl happier than receiving a message telling her how much you love and value her.
You need to also keep in mind that the more sincere your letter is, the more she will appreciate the gesture.

And if you want to learn a "secret language" that makes any woman feel an uncontrollable obsession for you, then make sure to check out the obsession method.
If you have messages you want to share, please do not hesitate to comment.
Did you like what you read? Please share it with others!
Read Next
---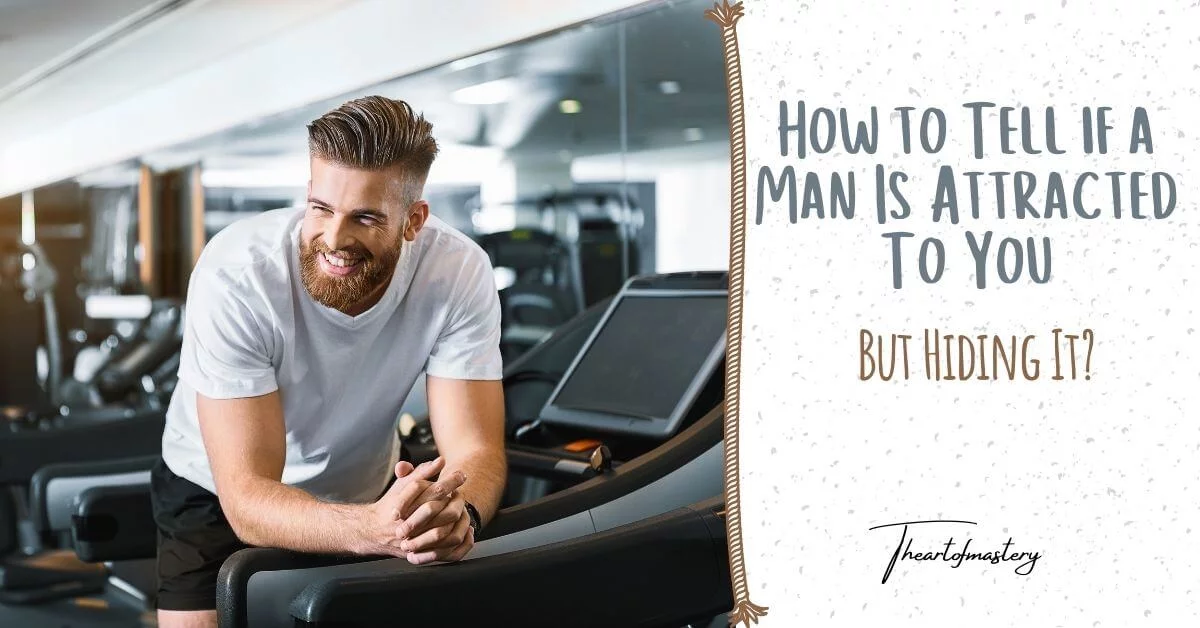 As a woman, there is nothing more embarrassing than assuming mutual feelings with a man. When, in fact, he is …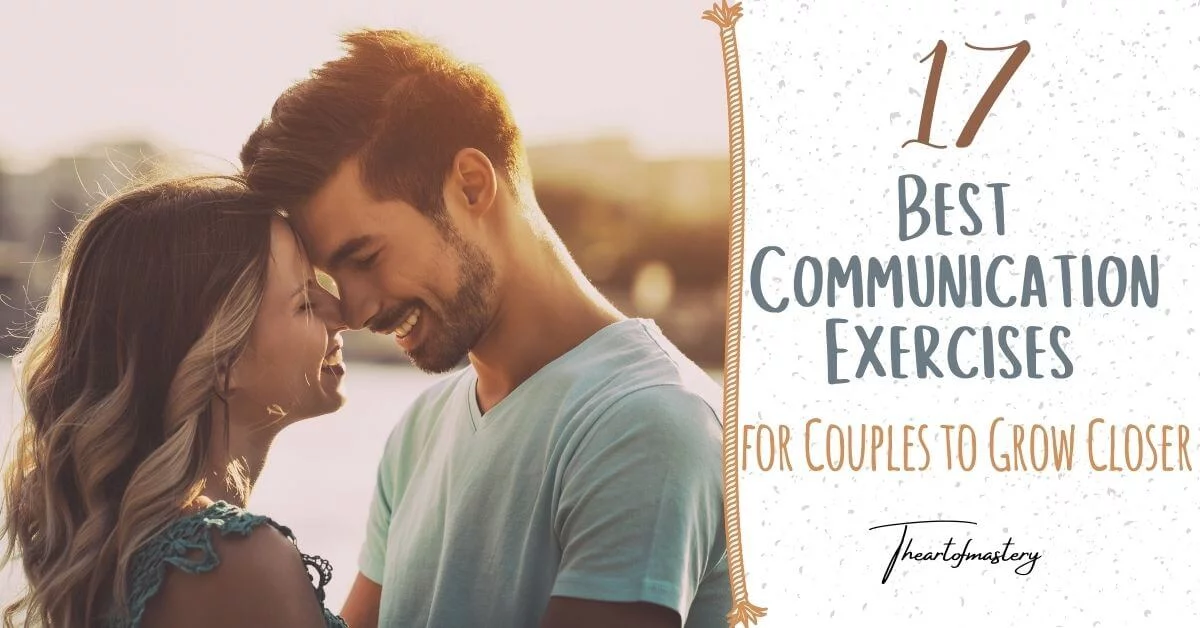 Good communication is an integral part of all relationships – it plays a role in having a healthy partnership. No …